Visiting the Barn in the Meadow studio, is like stepping into a different world.....if you're from the city.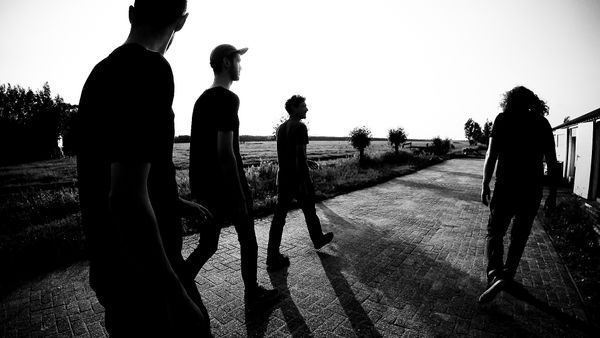 Car sounds slowly fade out into the distance while the smell of manure enters your nostrils. Three horses say hello to us when we walk towards the entrance of Jordi's shrine. Jordi is quite the experienced music engineer. He did a lot with the Utrecht based band My Blue Van and before worked with Racoon on the album Another day that went platinum! He's also a hands on kind of guy cause he built this studio all by himself.
Besides the spacious rooms when you enter the studio, you will also notice the open books on the wall at the back of the Controlroom. Like having rugs on your wall, the bookpages absorb the soundwaves instead of reflecting them, creating a different sound of silence.
The controlroom doesn't have a big mixing console like the famous Neve at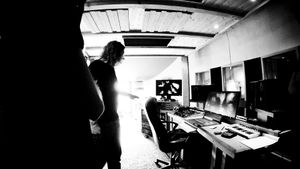 Sound City Studios where Nirvana recorded Nevermind. Such a big console is great cause with its built in equalizers and settings it adds a special sound to it but it comes at a price. Barn in the meadow has a variety of preamps which helps create that special sound.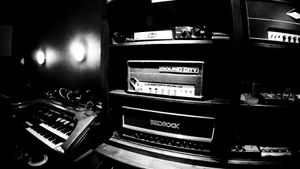 Next to that, there are a bunch of instruments ready to be used, like a Hammond organ and an upright piano.
That all very nice, but getting your gear in the room and just start playing isn't going to cut it. You gotta have a plan!
In total we have about 15 songs. 12 of which we are ready to perform at our next gig. If you want, you could spend weeks in the studio on just one song. Searching for that special sound for the drumkit, finding just the right guitar effect that brings the song together. We don't have weeks, we have days and that means making choices.
First we are going to spend an evening in preparation at the end of this month. Choosing which two songs we are going to record and how we are going to go about it. Then we have two days of actual recording and finally one day of mixing. We are all super excited and can't wait to start recording!!
You can help us too.
Which two songs would you like us to record?
Let us know, by filling out the contactform or just send us an email to 22ADmusic@gmail.com
We want to hear your opinion!