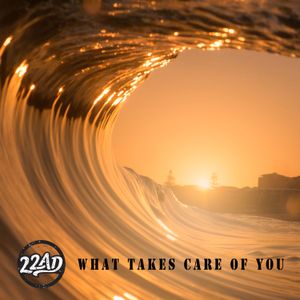 A new single is coming up soon! That calls for a new cover and this time we found it on the other end of our planet, Australia!
Noel Brady surfed a lot untill he had a surfing accident. He got back into the water looking for an outlet for his creativity. He now makes beautiful photographs and is a multi award winning photographer.
One of the pictures that stood out for us was "Ocean Light".  This awesome image relates very well to our new single 'What Takes Care of You'. Embracing the conditions, going with the flow, finding the right time and having faith in a positive outcome, it all comes magically together in this photo.
A few lines of the lyrics:
Trying to hold on to everything familiar 
To protect all that you fought for 
Just before hitting rock bottom 
Nothing to lose at rock bottom 
Leaving fear behind 
Nothing to lose in the lowes 
Show me your scars, show me your cracks 
Mind your own and stand up proud 
Open up, let it in 
Surrender to what takes care of you
Let us know what you think of the new cover in the comment section!
Meanwhile check out Noel Brady's instagram for more of his awesome photos.
#coverart #grunge #surfing #single #alternativerock #utrecht #thenetherlands #22AD