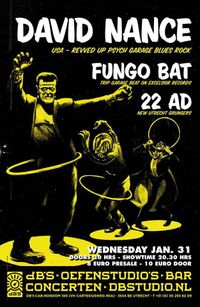 On this lovely Wednesday, we had the honour of opening for David Nance (USA). He's THE master in psychedelic garagerock and is touring to promote his new album Negative Boogie. 
In this attractive preview clip we made, you get a good impression of the style. Fungo Bat included who was second on the bill that night.
dB's is an awesome place to play. The sound is always top notch and there's always a good vibe. One of the reasons we also have our weekly rehearsal at dB's. We started at 8:30 pm sharp with "Now I'm Surrounded" and had a real blast playing for about 40 minutes. 
Here's our setlist of that night:
1. Now I'm Surrounded
2. Taking Out The Trash
3. What Takes Care Of You
4. Let The Wind Show Us Where
5. Pattern Interrupt
6. Bus 14
7. See The World
Unfortunately Veerle, our bass player couldn't make it due to personal circumstances, so the awesome pictures that Rob van Dalen made of us, are without our charming bassist.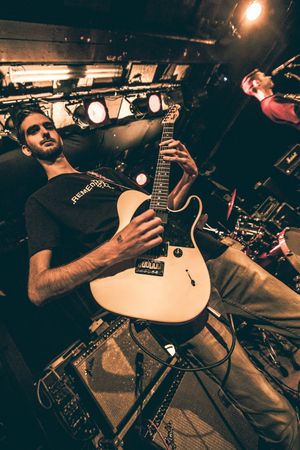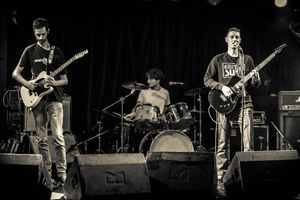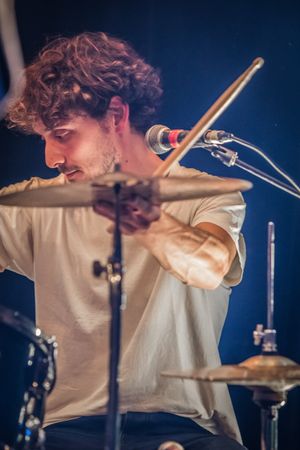 We are having  a photoshoot soon, bassist included, so keep your eyes peeled!